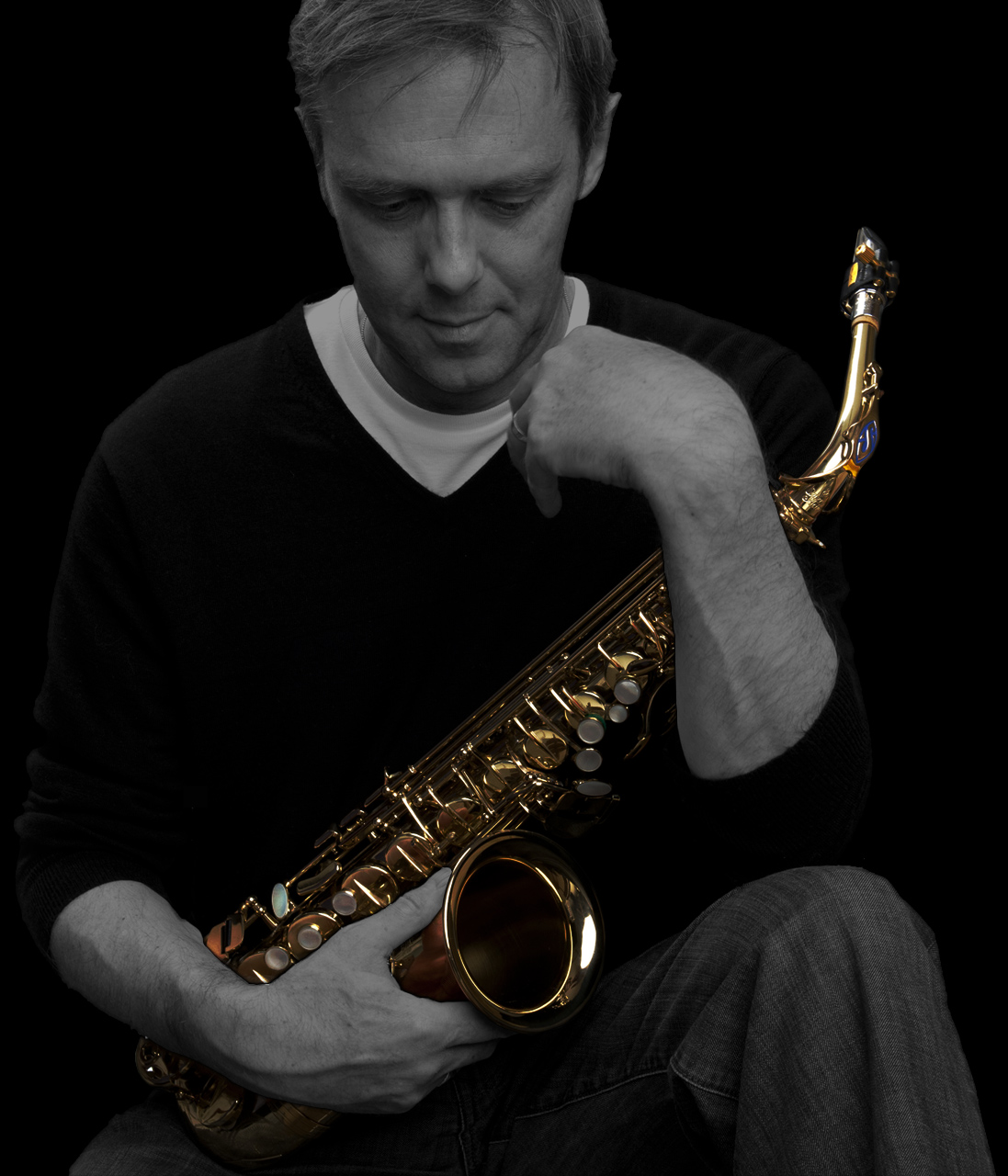 So, you're looking for a live saxophonist to add something different to your special event…well you have come to the right place!
As an experienced saxophonist Mark can offer a reliable, professional, friendly service providing smooth background music for your wedding ceremony, drinks reception, wedding breakfast, corporate or private function.
Playing the alto and soprano saxophones to high quality backing tracks, he can tailor his sets to individual venues or occasions. By performing a collection of modern, classic, and smooth un-intrusive background music Mark can create just the right relaxed atmosphere at your venue.
Mark has a specialist Bose sound system that can be set up in a small space inside or outside [weather permitting], which has a portable appliance test certificate. He also holds public liability insurance up to a limit of £5million and would be more than happy to forward details on to your event location if required. Whilst Mark is based in Dorset, he is happy to travel further afield if required.
Mark loves what he does and he looks forward to meeting you to discuss how he can help to make your day the best it can be. Please have a look at the testimonials for some feedback from past clients, or visit his Facebook page.
We wanted to say a huge thank you for making our day extra special you were absolutely fantastic and we had so many comments admiring your playing and song selection. I wanted to say an extra special thank you for learning songs especially for the wedding. I thought that Let Her Go by Passenger was incredible and had the hairs on the back of my neck standing on end. If thee is anything we can do with regards to reviews, testimonials then please don't hesitate to contact me.
I am so glad many people hear you play. I used to not like the saxophone! Then I heard you.
Thank you for playing at my daughter Rebecca and Carl's wedding on 20th July. So many guests said how much they loved it. It was perfect having you play for the drinks reception and wedding breakfast. Thank goodness we saw you at the Milton Abbey wedding fair!
We just want to send you a thank you for playing at our wedding. It was fantastic and we've lost count of the amount of guests who said how brilliant you were.
Just a little note to say thank you for helping to make our wedding day so special. We are very pleased you were there and lots of guests commented on how much they enjoyed you being there - you certainly enhanced the 'ambiance' on what was pretty much a perfect day for us. We would certainly have no hesitation in recommending you to other people planning an event.
Thank you for playing at our wedding at Milton Abbey on Saturday. Our guests really enjoyed your music, you really added to a fantastic atmosphere.
Thank you for the most amazing saxophone playing at Nadia and Colin's wedding. Pleasure working with you as always.
Thank you so much for playing at our wedding at Parley Manor. You helped make our day unique and personal. We feel that you did far more than you were paid to do, with the rehearsals and learning new songs to accommodate our wish that Michelle's dad would be able to sing at our wedding. We had the best day of our lives and you helped make it the special day we hoped for. We will definitely recommend you – you play so well Mark.
My wife and I got married at Highcliffe in June and was pleased to have Mark part of our day. Mark was fantastic from the start, funnily enough we met him at the Highcliffe wedding fair. He played a great selection of songs on guest arrival. My wife walking up the aisle and for the guests during after ceremony drinks. Lots of great comments and I must say very relaxing when your nerves are high! Definitely recommended!
As soon as I walked in the room you're playing gave me goose bumps, I love your velvety smooth sound, that's some talent you've got.

Listen to a selection of tracks from Mark's playlist. (Full tracklist below)
A House is Not A Home – Dionne Warwick
A Million Love Songs – Take That
Alfie – Joss Stone
Against All Odds – Phil Collins
Always on My Mind – Michael Buble
Always Look on the Bright Side of Life – Monty Python
Ain't No Sunshine – Bill Withers
Almaz – Randy Crawford
Angel – Sarah McLaclan
Angels – Robbie Williams
All of Me – John Legend
Betcha By Golly Wow – Stylistics
Baker Street – Gerry Raferty
Beautiful – Christina Aguilera
Beauty & The Beast – Disney
Bless This Broken Road – Rascal Flatts
Body & Soul – Tony Bennett
Bring Me To Life – Katherine Jenkins
Can You Feel The Love Tonight – Elton John
Chasing Cars – Snow Patrol
Empire State of Mind – Alicia Keys
Englishman in New York – Sting
Everything – Michael Buble
Everything Must Change – Oleta Adams
Europa – Santana
Fly Me To The Moon – Frank Sinatra
First Time Ever I Saw Your Face – Celine Dion
Girl From Ipanema – Astrud Gilberto
Gone To Soon – Michael Jackson
Georgia on My Mind – Ray Charles
Happy – Pharrell Williams
Have I Told You Lately That I Love You – Van Morrison
Hellum – Sia
Hello – Lionel Ritchie
Hello – Adele
Hero – Mariah Carey
Home – Michael Buble
How Deep Is Your Love – Bee Gees
How Long Will I Love You – Elle Gouldling
How Sweet It Is To Be Loved By You – James Taylor
How Wonderful You Are – Gordon Haskell
If I Ain't Got You – Alicia Keys
I Can't Make You Love Me – As played by Candy Dulfer
Innocence – Kenny G
I Say a Little Prayer – Aretha Franklin
Jungleland (Sax Solo) As played by Clarence Clemons
Kissing A Fool – George Michael
Look of Love – Burt Bacharach
Let's Stay Together – Al Green
Lilly Was Here – Candy Dulfer
Let Her Go – Passenger
Let it Go – James Bay
Let it Go – Idina Menzel
Love Me Like You Do – Elle Goulding
Love Me Harder – Ariana Grande
My Heart Will Go On – Celine Dion
Make You Feel My Love – Adele
Me & Mrs Jones – Michael Buble
My Funny Valentine – Ella Fitzgerald
Moment Like This – Leona Lewis
May It Be – Enya (Lord of the Rings)
Mikayla's Smile – Richard Elliot
Nobody Does it Better – Carly Simon
Nella Fantasia – Katherine Jenkins
New York State of Mind – Billy Joel
Nights in White Satin – Moody Blues
Now & Forever – Richard Marx
Pavane Op 50 – Gabriel Faure (as played by Amy Dickson)
The Prayer – Celine Dion & Josh Groban
Perfect – Ed Sheeran
Rather Be – Clean Bandit
Ready For Love – India Arie
Run – Leona Lewis
Skyfall – Adele
Summertime – Ella Fitzgerald
Smooth Operator – Sade
Somewhere – Barbara Striesand
Song For You – Michael Buble
Songbird – Fleetwood Mac
Sweet Home Chicago – Robert Johnson
Nearness of You – Norah Jones
Thinking Out Loud – Ed Sheeran
Thousand Years – Christina Perri
Titanium – Madilyn Bailey
Try A Little Tenderness – Michael Buble
What a Wonderful World – Louis Armstrong
Whatever It Takes – Michael Buble
Wedding Song – Kenny G
When I was Your Man – Bruno Mars (Richard Elliot Sax)
When We Were Young – Adele
Wherever You Will Go – Charlene Soraia
Wonderful Tonight – Eric Clapton
You Are So Beautiful – Joe Cocker
You Do Something To Me – Paul Weller
Your Latest Trick – Dire Straits
Your Song – Elton John
You'll Never Walk Alone – Gerry and The Pacemakers
You Raise Me Up – Josh Groban
You Give Me Something – James Morrison
You & I – Michael Buble
Black = Alto Saxophone
Blue= Soprano Saxophone
Thanks for taking the time to look at Mark's website.
To get a quote for your event, find out availability, ask any questions or just want a chat about how Mark can help make your day special contact him using the form opposite, or on 07790 812099